Self Care Club Unisex Embroidered Sweatshirt
Regular price

Sale price

$47.00

Unit price

per
Self Care Club is the first design in our new for 2023 Empowerment design range! 

This is another in-house-designed sweatshirt with all proceeds going back into the CIC to help us grow and be able to support more women.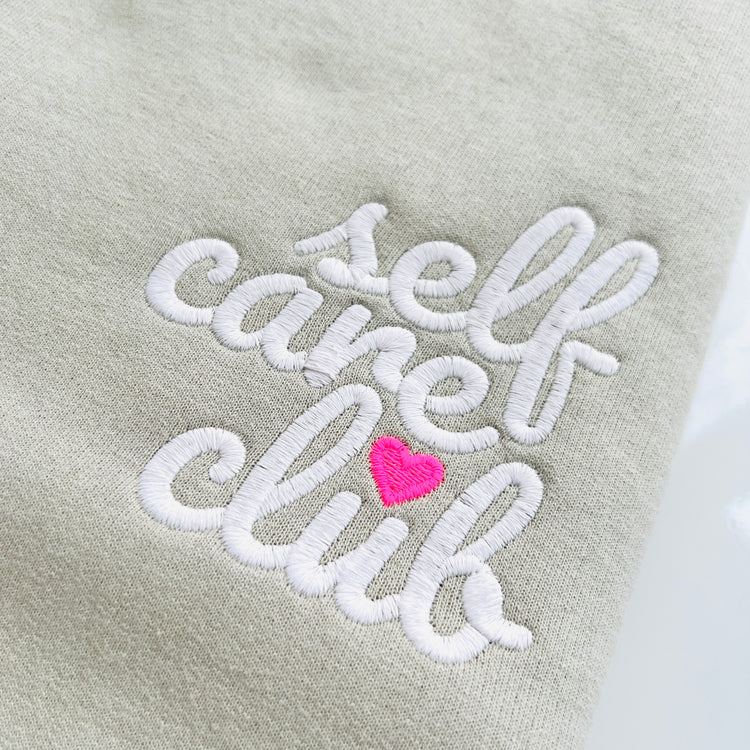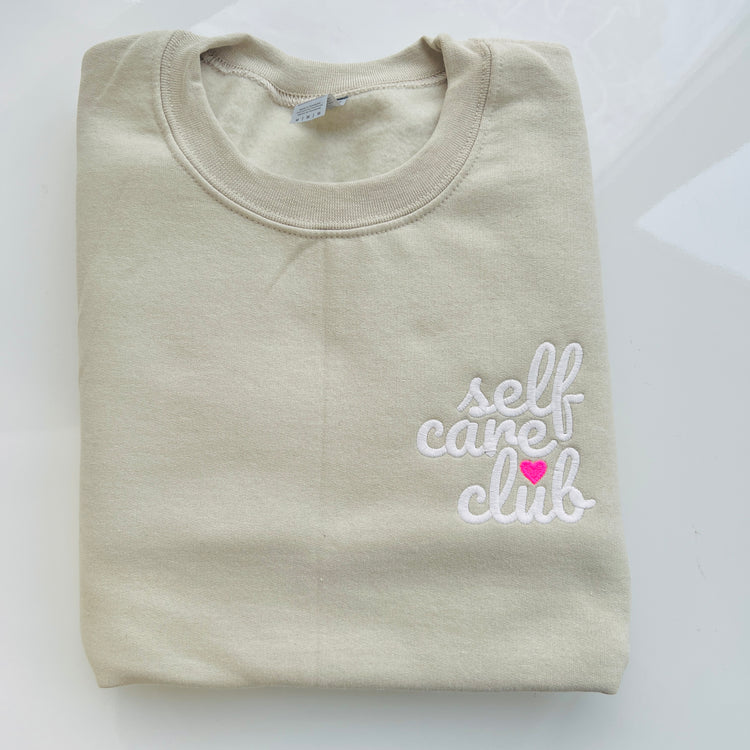 My teen nabbed it.
You know an item is excellent quality when you wash said item and before you can fold it and put it away your teenage daughter "borrows" it for uni. I took this absolutely perfect jumper away with me on holiday to Cornwall over the last bank holiday weekend and the poor thing got drenched, coated in sand, lip gloss from my hair and the wind iykyk and still looks like it's hot off the press.
The embroidery and coloured heart make the whole jumper pop, it is super soft on the inside (for me a bonus i have a hard time with textures in clothing), it washes up beautifully with no apparent shrinking or mishaping and arrived in the cutest of packaging. The entire buying experience was incredibly simple which is a bonus.
Great jumper
Lovely colour, very comfy and fits brilliantly!
Perfect jumper
Love this jumper. Its just perfect. The usual excellent quality of any Patchwork piece. Really cozy, excellent sizing. Embroidery is really lovely too. Washes really well. Bought one for my daughter as well. Would definitely recommend.
Will definitely buy another one!
Well made, strong embroidery, washes well, soft inside, good fit, can't wait to purchase another when available in more colours:)